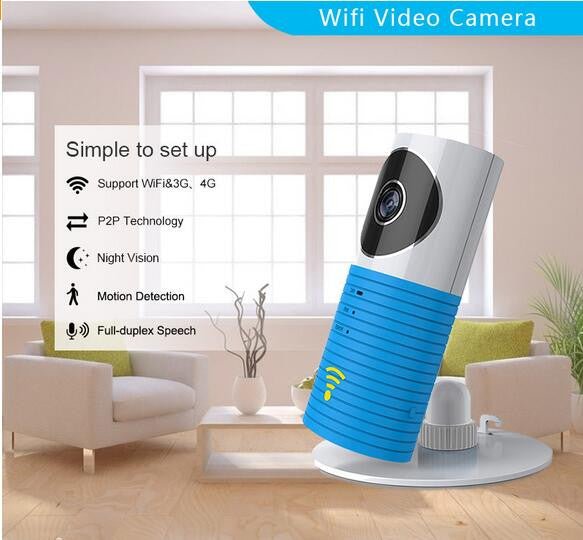 HomeSock?Use CLEVERDOG WIFI CAMERA,Real Time Video,Watching at Will:It Supports full duplex speech,and you can communicate with your family while watching the video.Family relationship can be enhanced.
Wifi camera Clever dog camera is Super Easy to set up.
Just plug in your camera power and launch the Clever Dog app in your phone. Now You can see your baby, house and pets anyplace and anytime while you connect to the WIFI.